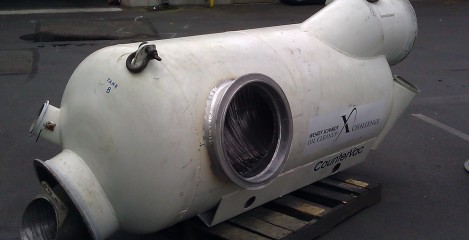 The unique physical properties of Rhino make it the ideal protective barrier against corrosion, impact, abrasion and premature wear and tear. Our resilient, 100% solids formulations bond directly to virtually any surface and provide a thick seal against air and moisture, regardless of temperature extremes…
If you can think it, we can spray it!
The tanks that is pictured will be dredging ocean bed in the ocean sea mining for gold. Rhino Linings Extreme was used to coat the interior to prevent pre-mature wear and tear of the aluminum.