Flooring
Rhino Linings: Waterproof, Slip-Resistant Floors in Beautiful Colors
Foot traffic and moisture are a dangerous combination for any home or commercial deck or floor. Thankfully, Rhino Linings can quickly and easily ensure that your property and the people who use it are fully protected. Rhino Linings products are VOC-free and come in a wide variety of colors.
Rhino's family of floor products includes Epoxy, Polyaspartic and Polyurethane solutions for commercial, industrial and residential applications. All of our product formulations have been time-tested to withstand steady foot traffic, heavy industrial equipment and chemical resistance.
Rhino products are specially formulated to provide economical savings and quick return-to-service times. Depending on the product selection, Rhino products can be applied by hand and/or high pressure spray (2:1 and 1:1), brush, roller, squeegee or trowel. The new epoxy floor coatings are ideal for virtually all horizontal and vertical flooring applications.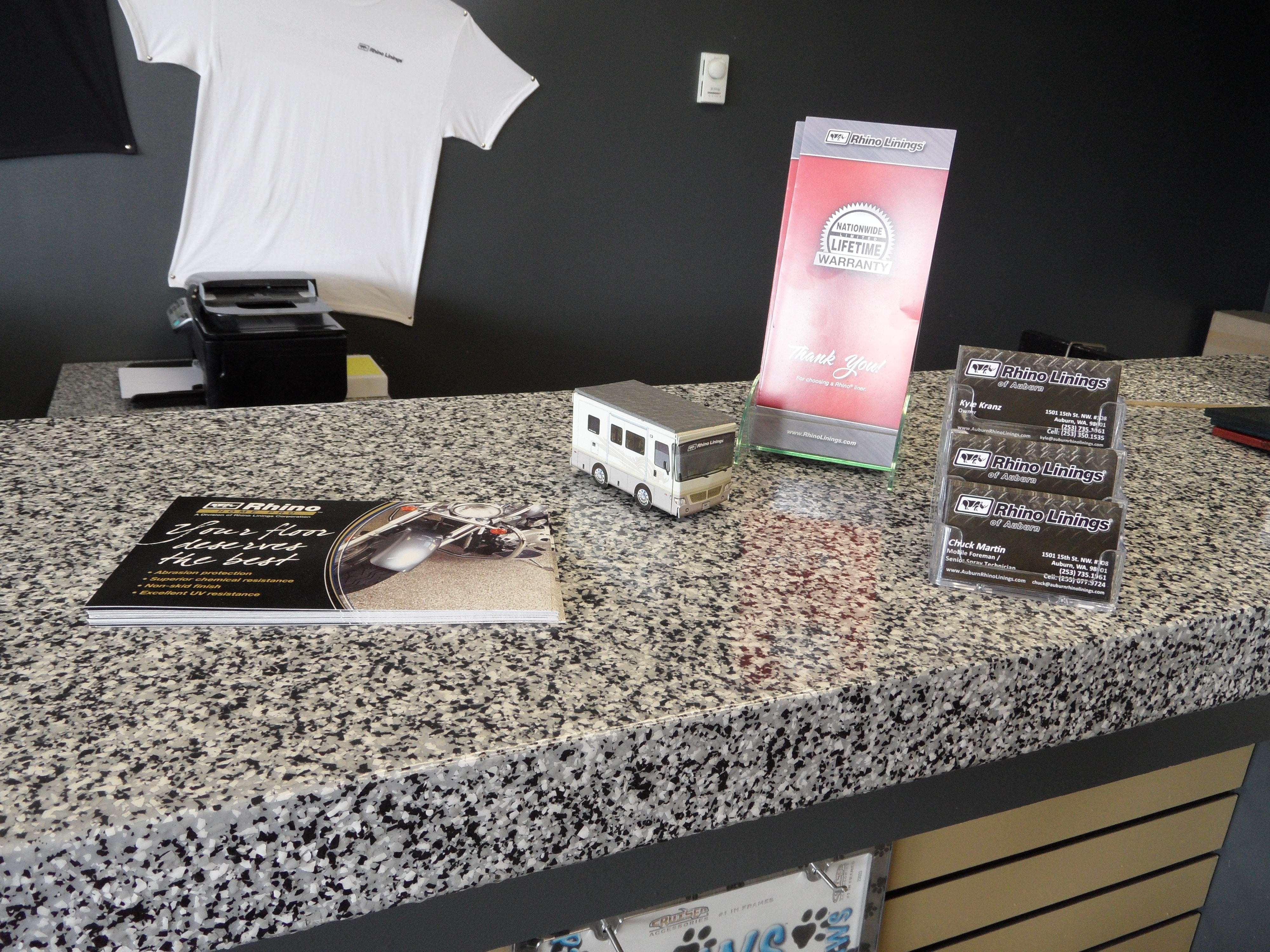 Click on the type of the type of job your interested in